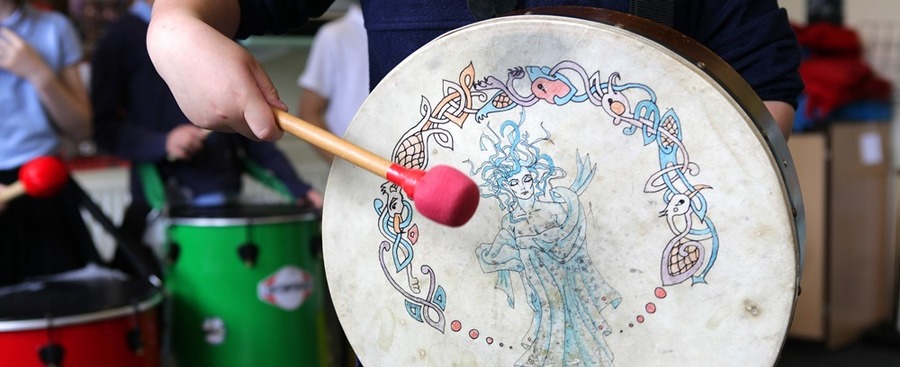 Music
Music forms an important element in the creative arts curriculum of the school. Our music policy ensures that every child in the school experiences a wide variety of musical activities.
Class music is taught by a specialist music teacher. We use a wide range of instruments and have a music room, which is used for class and instrumental lessons. The music skills we aim to develop include singing, listening and appraising, composing and performing. Children also learn about music from various historical eras as well as music of different cultures and countries of the world. All children have the opportunity to learn an instrument in year 4 as part of the Soundmakers scheme; currently our children learn how to play the Ukulele.
Children also have the opportunity to learn an instrument in school through peripatetic music lessons. Currently children can do the following:
violin
guitar
keyboard lessons.
There are also musical opportunities in our clubs' provision – we regularly offer African Drumming, recorder and a variety of opportunities to sing in a choir.
Children have opportunities to perform, both in school assemblies and performances, as well as community concerts. Children can take advantage of a variety of opportunities through the Brighton and Hove Music Service. Follow the link to find out more.