Special Educational Needs
Provision for the majority of pupils with Special Needs will be made by the class teacher supported by the Special Educational Needs Co-ordinator and a team of Learning Support Assistants. We have a systematic approach to Special Needs following the S.E.N Code of Practice. This staged approach is a continuous and systematic cycle of assessment, planning, interaction and review. We seek to actively involve parents and children at every stage in a working partnership with the school to tackle the child's difficulties. We also enlist support from external agencies when necessary.
If you wish to discuss your child's needs, then please contact Suzanne Spencer-Smith (SENCO) via the school office.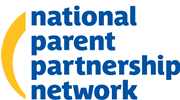 Follow this link to visit the NPPN, which is an organisation that provides advice for parents and carers or pupils with Special Educational Needs.
For information on the "local offer":